---
WHAT THE CRITICS ARE SAYING:

The Night Before Christmas: Holiday Crafts & Activity Center has won a
BEST OF THE NORTH BAY AWARD 1997!
The area of North of the San Francisco Bay is full of heavy hitting successful software companies, such as LucasArts, Mindscape, Broderbund and Autodesk. The Best of the North Bay Award was co-sponsored by the Business Journal and Macromedia. It is an award offered by the North Bay Multimedia Association to showcase cutting edge contributions to the burgeoning digital industry.
OTHER FINE REVIEWS:
| | |
| --- | --- |
| | |
| | |
| THE BUSINESS JOURNAL, Weekly Trade Newspaper, Santa Rosa, California | PACIFIC SUN, Monthly Newspaper |



PC NOVICE - National Magazine
"...Clement C. Moore's classic Christmas poem "The Night Before Christmas" comes alive!"


KID KONNECTION - monthly Family Newspaper, Sonoma County, California
"...This new software is chock full of fun and activities!"

#critics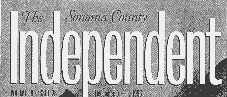 THE SONOMA COUNTY INDEPENDENT - Daily Newspaper, Santa Rosa, California
"The imaginative computer program features an animated, interactive retelling of Clement Moore's famous Christmas poem, in addition to on screen activites to kindle a kid's creativity..."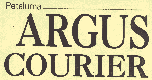 ARGUS COURIER - Daily Newspaper, Petaluma California
"...The game is simply designed... any kid with a minimum of computer literacy will have no trouble figuring out how to navigate "The Night Before Christmas."