Presenting Wulia Beakoi's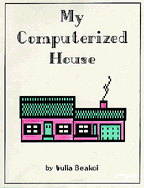 Macromedia Director version by DundaWare
---
If you have a worldwide web browser such as NetScape that supports helper applications, then you can download a Macintosh or Windows version to play The Computerize House. You should be familiar with how to download and configure helper applications before attempting this.
Download Windows Helper Application

---
© 1995 Wulia Beakoi, Mountain Lake Software, Inc., and DundaWare. All rights reserved.
---