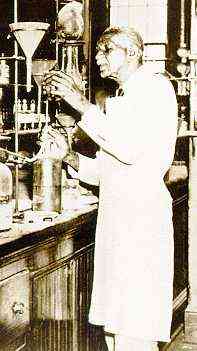 He was born 1864 in Diamond Grove, Missouri.

Dr. Carver went to work in his laboratory at Tuskegee Institute.

There he developed numerous products and processes that expanded the range of agriculture in the South.

From peanuts, Carver developed hundreds of products including plastic, shaving cream, and paper.

He used the soybean to provide breakfast foods, flour, and milk.

The sweet potato yielded over a hundred products.

He died January 5, 1943.